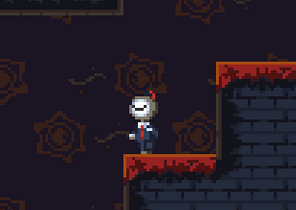 The Bakwaiter is an enemy in Momodora II.
He and the Maid are enemies exclusive to Rahart Hall.
He doesn't move, but attacks by throwing colourless damaging plates in a straight line aimed towards Momo.
Just like the Maid, he is one of the only regular enemies that don't have oversized eyes.